Tough is a crime fiction journal publishing short stories and self-contained novel excerpts of between 1500 words and 7500 words, and occasional book reviews of 1500 words or fewer. We are particularly interested in stories with rural settings and stories that intersect with the weird or occult, but we are a crime journal. Our book reviews will reflect these interests. We ask for first world and electronic rights. We do not consider reprints.
Tough publishes four or five times per month on Mondays, for which we pay a flat rate of $25 per story or book review--we don't take reprints, poems, or essays--in exchange for first world serial rights to publish the submission on the website and as of 2018, in a periodically produced print issue, the first of which is due in July 2018. Payment comes via check mailed on publication or via Paypal by special arrangement. Query toughcrime@gmail.com for details or to pitch reviews.
As of 8/26/18 submissions should be formatted in .rtf and sent using our submission manager.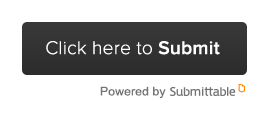 MOBI or PDF book review copies--our preferred methods--can be sent to the same address. Otherwise, review copies can be sent to: Tough, 119 Bradstreet Avenue, Revere, MA 02151.