(updated 5/18/19)
Tough is a crime fiction journal publishing short stories and self-contained novel excerpts of between 1500 words and 7500 words, and occasional book reviews of 1500 words or fewer. We are particularly interested in stories with rural settings. We are a crime journal. We ask for first world and electronic rights. We do not consider reprints.
Tough publishes three times per month on Mondays, for which we pay a flat rate per story or book review (as of June 15th, 2019, that rate is $35) --we don't take reprints, poems, or essays--in exchange for first world serial rights to publish the submission on the website and as of 2018, in a periodically produced print issue. Payment comes via check mailed on publication or via Paypal by special arrangement. Query toughcrime@gmail.com for details or to pitch reviews.
As of 8/26/18 submissions should be formatted in .rtf and sent using our submission manager.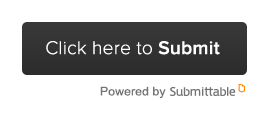 MOBI or PDF book review copies--our preferred methods--can be sent to the same address. Otherwise, review copies can be sent to: Tough, 119 Bradstreet Avenue, Revere, MA 02151.